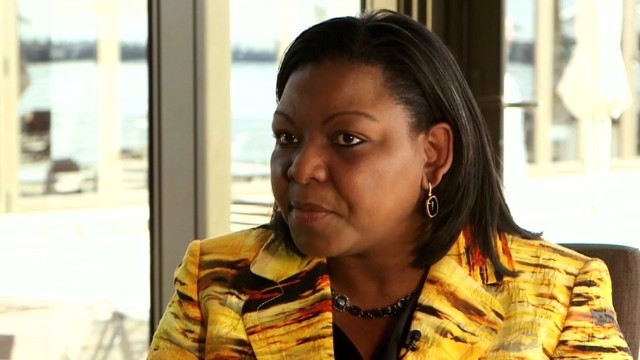 Mrs. Bola Adesola
Tectono Business Review
gathered that the United Nations Secretary-General Ban Ki-Moon has announced the appointment of the Managing Director of Standard Chartered Bank, Bola Adesola, as a member of the board of the United Nations Global Compact (UNGC).
United Nations Global Compact, which was launched in July 2000, is a leadership platform for the development, implementation and disclosure of responsible and sustainable corporate policies and practices. It was approved by Chief Executives and seeks to align business operations and strategies everywhere with 10 universally accepted principles in the areas of human rights, labour, environment and anti-corruption. It has excess of 8,000 corporate participants in more than 150 countries which implies that it is the world's largest voluntary corporate sustainability initiative.

It is graphical that the Standard Chartered Bank boss will bring to the position a wealth of experience and passion, coupled with extensive knowledge and understanding of strategic leadership and implementation of corporate sustainability through building partnerships with key stakeholders.

Tectono Business Review

learnt that she is the only Nigerian and one of two Africans on the Board. Other Board members include:
·
Ms. Marilyn Carlson-Nelson
, CEO Carlson Holdings, owners of the Radisson Hotels brand.
·
Mr. Paul Polman
, Group CEO, Unilever.
·
Mr. Colbus De Swardt
, CEO Transparency International.

Bola Adesola has been the Chief Executive of Standard Chartered Bank Nigeria Limited since March, 2011. Prior to joining Standard Chartered she served for five years as Executive Director of First Bank of Nigeria Limited and as Managing Director of Kakawa Discount House Nigeria from 1999. After graduating with a degree in Law from Buckingham University in the United Kingdom in 1984, Bola worked in corporate legal practice, then began her banking career at Citibank Nigeria in 1990 subsequently advancing through several leadership and management positions including Country Treasurer of Citibank Tanzania. Her executive educational experience includes:
·
Advanced Management Programme of the Harvard Business School.
·
Chief Executive Programme at Lagos Business School.

She is a Trustee of Nigeria's Financial Markets Dealers Association and has served in various capacities in developing the Nigerian Money Market, the Interbank Settlement Systems and the Discount House subsector. She serves on the board of Fate Foundation, Nigeria's leading not-for-profit SME incubator and is a member of the Nigeria National Competitiveness Council, a private-public effort aimed at enhancing the productivity of businesses operating in Nigeria supported by the Federal Government. She is passionate about and actively promotes the economic development of women and is co-founder of Women in Business and Management (WIMBIZ), Nigeria's foremost women-oriented network in addition to chairing the Central Bank of Nigeria's committee on Economic Development, Sustainability and Gender.
Bola Adesola is an Honorary Fellow and member of the Governing Council of the Chartered Institute of Bankers Nigeria (CIBN) and recipient of the 2013 Africa Business award.