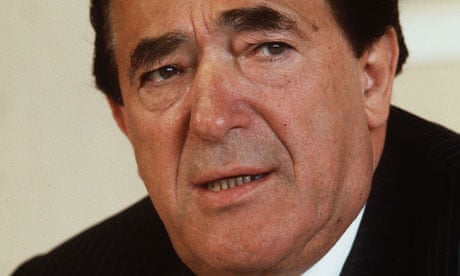 Robert Maxwell
Across the world, my prominent business men have established flourishing business empires that died under their watch.

Tectono Business Review

can confidently say that Robert Maxwell is one of them. This Robert Maxwell was a publisher, businessman, parliamentarian and chairman of a football club known as Oxford United. Yes, this man was once adjudged one of the richest men in the world, according to Forbes Magazine. He established one of the largest publishing empires only to have it dissolve in bankruptcy following his death.
Robert Maxwell married Elisabeth Meynard and together they had five children and some of them later worked in Maxwell's company. He used his army contacts to establish his first business, a publisher of scientific works. This grew rapidly and through buying Pergamon Press he was able to build his own successful publishing company.
This man later acquired British Printing and Communications Corporation (BPCC), which was later sold as a management buyout. He also became interested in acquiring Mirror Group Newspapers which gave him more influence in the popular press. Maxwell also became well known for his chairmanship of Oxford United. He bought the club when they were in the lower leagues and near bankruptcy. His money helped lead the club to a rare national trophy, the League Cup in 1986. However, the success story later turned sour as money dried up and the club slid back down the league tables.
Later, his business became increasingly burdened with debt. Unknown to others during his lifetime, he started taking money from his companies pension funds to keep his business afloat. After his death, it became graphical that he had left a huge hole in his company's pension funds. Though the government injected some money, many pensioners were left with only a fraction of their pension entitlement.
At the age of 68, Robert Maxwell died in unexpected circumstance. After his death, the Maxwell companies filed for bankruptcy protection and his son, Kevin Maxwell was declared bankrupt with debts of £400m. His sons went on trial for conspiracy to defraud but were acquitted in 1996.