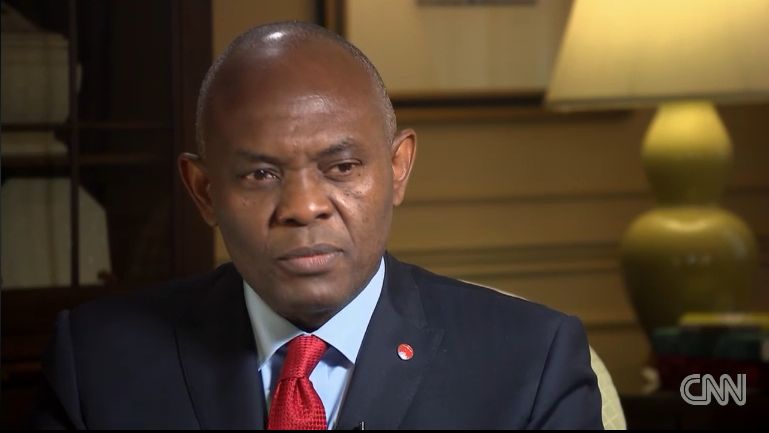 Tony Elumelu, Chairman, Transcorp Plc.
Report reaching the newsroom of the best-selling and most sought after business news publishers,

Tectono Business Review

, has it that Transnational Corporation of Nigeria Plc (Transcorp) has perfected plans to merge its power business subsidiaries, Transcorp Ughelli Power Limited and Ughelli Power Plc.
We learnt that Transcorp Ughelli Power is a wholly owned special purpose vehicle of the Transcorp Plc whereas Ughelli Power Plc is the owner and operator of the Ughelli Power Plant.
In a letter dated Friday, August 7, 2015, which was signed by the Company Secretary of Transcorp Ughelli Power Plant Limited, Mr. Chinedu Eze, and addressed to the Nigerian Stock Exchange's Chief Executive Officer, Mr. Oscar Onyema, Transcorp Plc informed the Exchange of the plan and its approval in principle by the Security Exchange Commission.
The letter read in part:

"The Securities and Exchange Commission on August 6, 2015 granted an approval-in-principle to the proposed merger of the power business subsidiaries of Transnational Corporation of Nigeria Plc, being Transcorp Ughelli Power Limited (a wholly owned SPV) and Ughelli Power Plc (owner and operator of Ughelli Power Plant). The proposed merger is expected to bring overall management and operational efficiency to the power business of Transcorp."
The letter read that the next step for the merging subsidiaries of Transcorp would be to hold a court-ordered meeting in accordance with and subject to an order that will be granted by the Federal High Court for the meeting.