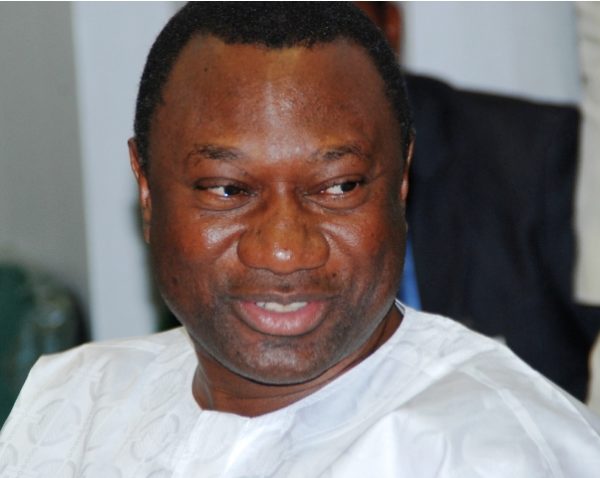 Femi Otedola, Chairman, Forte Oil Plc
Forte Oil Plc
, formerly African Petroleum Plc, partly owned by a billionaire businessman, Femi Otedola, announced that Mercuria Energy Group Holdings SA had acquired 17 per cent of its equity, valued at $200m (about N39.4bn),

Tectono Business Review

reports.
Forte Oil markets refined petroleum products for automobiles and machines. It operates various services, including retail petroleum product marketing, industrial fuels and lubricants marketing, lubricant production and marketing, among others.
According to Forte Oil, Mercuria Energy, the world's third largest independent energy traders and asset operators, has made inroads into the West African energy sector through a direct investment in Forte Oil Plc.
The Femi Otedola's firm stated that it had through the investment secured additional working capital to continue its meteoric growth and dominance in the downstream sector, upstream services, power generation and upstream exploration in its bid to becoming Nigeria's premier integrated energy solutions provider.
In a statement, Forte Oil said that Mercuria Energy Group was joining forces with it at an auspicious time when equitable funding and expertise is needed to expand and intensify its market penetration to give the company the leverage to further create a positive impact on all shareholders.
It said:

"This is another step towards projecting Forte Oil Plc as the investment of choice as reflected in our mission statement. The investment, which has been approved by the Nigerian Stock Exchange and the Securities and Exchange Commission, is geared towards improving the group's working capital and will be used for the expansion of the downstream and power generation business in Nigeria as well as positioning itself for future opportunities in the Nigerian oil and gas sector."
The statement further stated that the Mercuria network encompasses 38 offices in 27 countries and the group employs more than 1,000 people of 40 nationalities. The company trades in more than 50 countries, sourcing, supplying and trading crude oil and refined petroleum products.