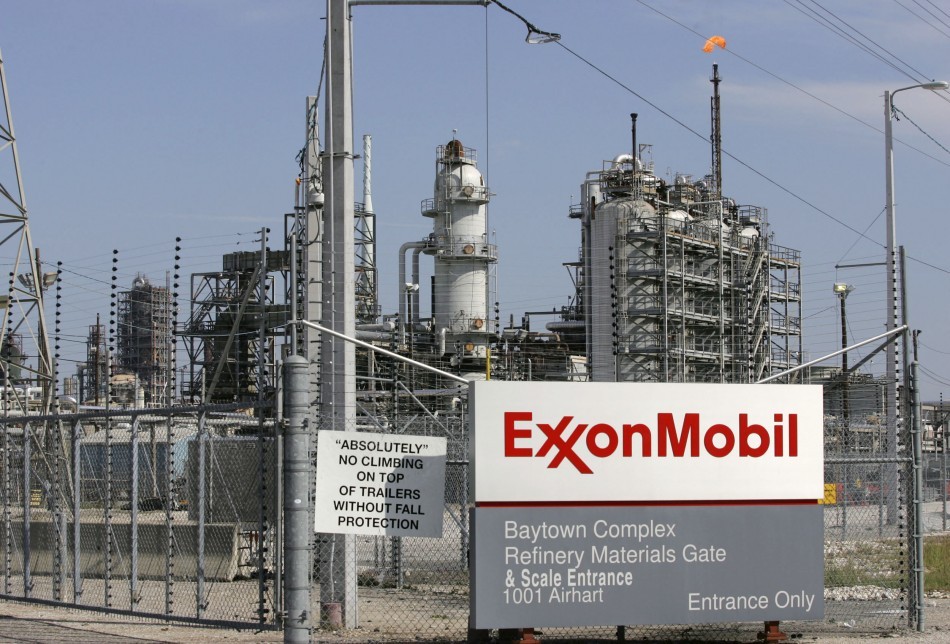 Exxon Mobil Corporation has announced estimated third quarter 2015 earnings of $4.2 billion, compared with $8.1 billion a year earlier.

This came as Chevron Corporation reported earnings of $2 billion for the same third quarter 2015, compared with its earnings of $5.6billion in the 2014 third quarter. ExxonMobil's $4.2 billion income represented a decrease of $3.8 billion, or 47 percent, from the third quarter of 2014.


The company also reported capital and exploration expenditures at $7.7 billion, down 22 percent from the third quarter of 2014.


Oil-equivalent production increased 2.3 percent from the third quarter of 2014, with liquids up 13 percent and natural gas down 10 percent, the company said.


According to the company, cash flow from operations and asset sales was $9.7 billion, including proceeds associated with asset sales of $491 million while $3.6 billion was distributed to shareholders in the third quarter of 2015, including $500 million in share purchases to reduce shares outstanding.


"We maintain a relentless focus on business fundamentals, including cost management, regardless of commodity prices,"
said Rex W. Tillerson, chairman and chief executive officer. "Quarterly results reflect the continued strength of our Downstream and Chemical businesses and underscore the benefits of our integrated business model."


On the other hand, Chevron's chairman and chief executive officer, John Watson, say of his company's performance: "Third quarter earnings were down substantially from a year ago. While downstream earnings remained strong, lower overall earnings reflected weaker market prices for both crude oil and natural gas, which depressed upstream profitability. We are focused on improving results by changing outcomes within our control. Operating and administrative expenses are 7 percent lower than last year, and we expect further reductions in the quarters ahead.


"We expect capital and exploratory expenditures for 2016 to be $25-28 billion, roughly 25 percent lower than this year's budget," (guardian)
Have you heard this? Many Nigerian exporters have been defrauded of huge amount of money in the process of exporting commodities to foreign countries. Do you know why? They were not trained on export operations, management, documentations and the best methods of payment in export trade. This is terrible!!! Nigerians cannot continue to lose money to foreigners in the course of export business. Exporters, why don't you get a practical manual that teaches the stages of export trade from processing and packaging of commodities to receipt of payment by the foreign buyers. It teaches export operations, export management, export documentations and methods of payment in export trade? It is a contemporary step-by-step guide to export trade. It tells all the contemporary dynamics in export trade. To get it, click on the link below: