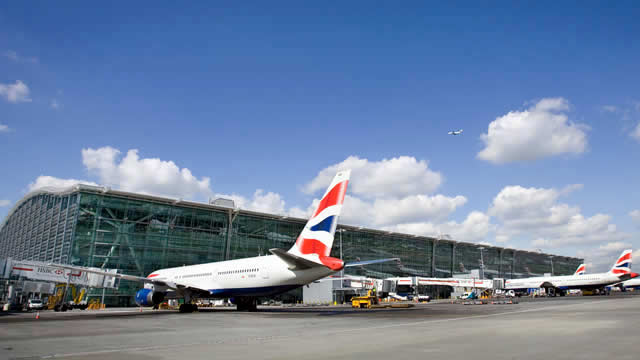 The craze for state-owned airports by some governors amid the economic hardship in the country shows not only the level of insensitivity among the ruling class but poor capacity in governance. Prioritisation seems to be alien to them, while they are at home with profligacy. Talking of bogus airport projects when most states can't meet basic statutory responsibilities to their people is the worst display of ego-tripping in power, visionlessness and even criminality. Certainly, the governors cannot be working in the public interest but for themselves and their cronies if the suffering masses who have no need for airports do not matter as much as the few.
Reports say the governors of Osun, Bayelsa, Abia, Ogun, Anambra, Ekiti and Nasarawa, are building new airports against a wave of public discontent. Some have given spurious reasons such as employment generation and increased revenue to justify such airport projects. But how many jobs can a domestic airport create and how much revenue could be generated? Governor Al-Makura of Nasarawa State, for instance, who is planning to build a N17 billion airport in his village, Kwandare, already flanked by three nearby airports in Makurdi, Abuja and Jos, argues that the airport would create jobs and boost farmers' income with the export of their agricultural produce. Indeed!
The governor needs to be told that airports don't necessarily aid the transportation of garri, beans, yams, rice, cassava and other farm produce within the context of Nigeria today. Instead, good roads and a functional railway system are better investment options if the interest of farmers would truly be served. The huge cost being earmarked for airports could repair hundreds of dilapidated roads, bridges and other infrastructure that the people desperately need.
Besides, the governor did not say how much jobs the existing airports have created, to what extent the farmers' incomes have been boosted and how good the rural roads linking the airports are through which agricultural produce would be evacuated. The argument, like that of the other governors, is hollow and devoid of critical thinking. Governance is for the people and not for a privileged few. Investing the funds in cottage industries will also be more beneficial to the states. That way, there would be room for employment and the ordinary people will benefit. Airport projects are capital-intensive. Depending on the size, a typical airport and its associated facilities would cost between N15 billion and N22 billion. For any governor to contemplate such a huge investment on what is certainly a wasteful venture at a time like this is unacceptable.
All the proposed airports have existing one in their neighbouring states. Osun State should be well served by the airports in Ibadan, Akure and Lagos once the roads linking the states are fixed. Bayelsa State does not need another airport when Port Harcourt airport is not only an alternative but supposedly an international one. Abia is served by Owerri, Enugu and Port Harcourt airports. Ogun should be served by Lagos airport; Anambra has Enugu, Owerri and Asaba airports to rely on, while Ekiti should be served by the Akure, Ibadan and Lagos airports. The proximity of the states planning new airports to existing ones makes the projects unnecessary and wasteful.
The quest for new airports instead of the much needed basic social amenities advertises the poor governance mentality and retrogressive mindset of the governors. A wise governor ought to steer the ship of his state to viability by embarking on people-oriented projects.
At present, only four, out of Nigeria's 22 airports, including Lagos, Abuja, Kano and Port Harcourt, are adjudged economically viable. There is very low passenger traffic in the other airports and most of the airlines decline flying to those unviable routes. So, where are the passengers and airlines that would fly into the new airports? Most of the infrastructure at airports are rotting away due to lack of maintenance and it is disturbing that the governors are deliberately planning to waste more scarce public resources on projects that would eventually be abandoned.
The governors are probably only interested in their own individual and personal convenience since they can spend tax-payers' money to charter aircraft. They are in essence creating air fields for personal use in the guise of airports. With dwindling revenue from oil, whereby, most states can't meet basic statutory needs of their people, opting to build an airport smacks of insensitivity and wickedness on the part of any governor.
The governors should desist from these anti-people projects and use the resources to address the ravaging high poverty among their people. Citizens should get value for money from their governments. Spending public funds on frivolous prestige projects is fraudulent and should be avoided. (Source: Guardian)