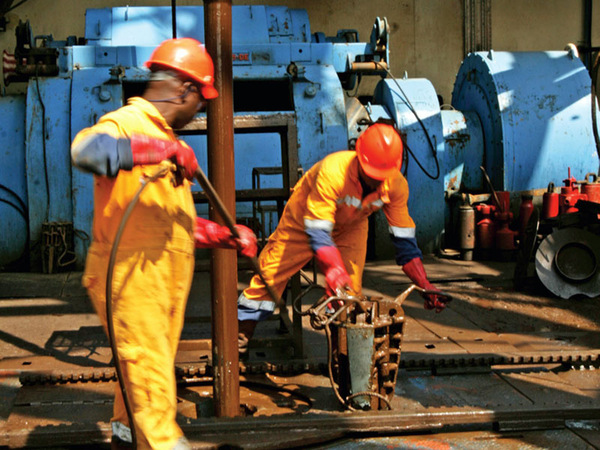 Three weekends ago, the Minister of State for Petroleum Resources and Group Managing Director of the Nigerian National Petroleum Corporation (NNPC), Dr. Emmanuel Ibe Kachikwu, announced that Nigeria would increase crude oil production to meet local demand but not for the international market oil thieves. Dr. Kachikwu explained that the oil output would remain unchanged from the January level of 2.2 million barrels a day, but exports would be reduced to focus on local refining and supply of petroleum products to the Nigerian market, which requires at least 500,000 barrels a day.
The statement was not unrelated to Nigeria's support of the efforts of the Organisation of Petroleum Exporting Countries (OPEC) to optimise oil prices by employing 'production freeze' tactics to combat the oil glut. We commend the Minister for displaying leadership by taking a clear stance at a time when the nation is in dire need of economic direction. We also commend his patriotism and his innovative ideas for our oil industry. Beyond fixing the global glut, however, there is an urgent need to proffer original, home-grown policies as well as ensuring that existing ones are strictly adhered to.
An urgent case in point is the Nigerian Oil and Gas Industry Content Development law (NOGICD), more popularly known as Nigerian Local Content Law. The Nigerian local content Law is one of the significant efforts in localising the management and control of the oil and gas industry and was widely celebrated at inception. The Law, which received presidential assent on the 2nd of April 2010 and created a framework towards indigenous content also established the Nigerian Content Monitoring Board which is charged with the responsibility to coordinate, monitor and implement the local content Law.
The local content Law specifies that Nigerian independent operators should be accorded "first consideration" in the award of Oil and Gas-related contracts and that Nigerian service companies should also be given "exclusive consideration" for contracts and services. Industry watchers believe that an ideal and welcome scenario will be where Nigerian companies are allowed to participate alongside international Oil Majors. The local content Act, however, seems to have made very little impact. There is very limited local participation in this vibrant sector that has the potential to improve the standard of living and provide gainful employment for Nigerians.
This is unacceptable, particularly as Nigerians now have the skills needed to perform efficiently in the sector. The situation contrasts with what obtains in other oil-producing countries. The implementation of the local content Law in Nigeria has been hindered by artificial barriers, chief of which is endemic corruption and poor regulation. Sanitisation of the Nigerian oil industry should constitute the foundation upon which the lofty development aims of the present administration are anchored. (Guardian)