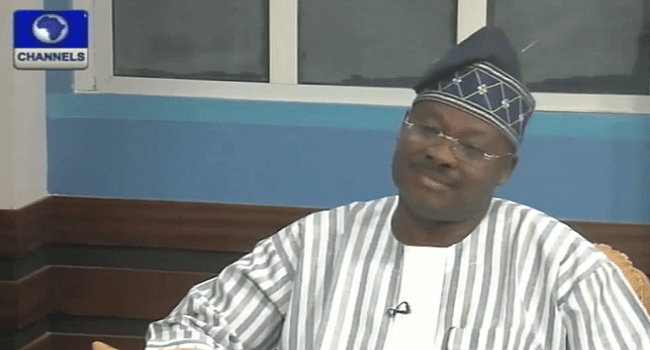 Senator Abiola Ajimobi, Governor, Oyo State
THE GOVERNMENT OF OYO STATE
IN THE MANAGEMENT OF PUBLIC SECONDARY SCHOOLS
Oyo State Government
is inviting willing and interested stakeholders to collaborate with Government in the public/private partnership and ownership of schools in its bid to develop human capital founded on quality education in the state.
1.
Applications are invited from interested stakeholders desirous of partnering with Government in this regard.
2.
Application forms may be collected from Room 18 of the Ministry of Education, Science and Technology from Friday, May 27, 2016 for a sum of Two Hundred and Fifty Thousand Naira (N250,000.00) only payable to:
Account Name
: Oyo State Government Revenue
Revenue Code
: 4030018 (Secondary School)
3.
All completed applications should be addressed to: The Permanent Secretary, Ministry of Education, Science and Technology, Secretariat, Ibadan.
4.
Such applications should be accompanied with:
a.
Memoranda/Expression of Interest (10 copies).
b.
Evidence of previous experience in school administration.
c.
Evidence of financial and management capability to operate the school(s) successfully.
5.
Completed application form(s) for expression of interest should be accompanied with the receipt of the sum of N250,000 only.
6.
All applications should be submitted to Room 56 of the Ministry not later than Thursday, June 23, 2016.
Former stakeholders are to please note that they will be required to comply with all the aforementioned conditions as well.
INVITATION OF STAKEHOLDERS' MEETING
Interested stakeholders are also invited to an interactive session on Wednesday, June 1, 2016 at the Western Hall, Secretariat, Ibadan at 11:00am with not more than three (3) representatives per group/organization.
Ministry of Education, Science and Technology