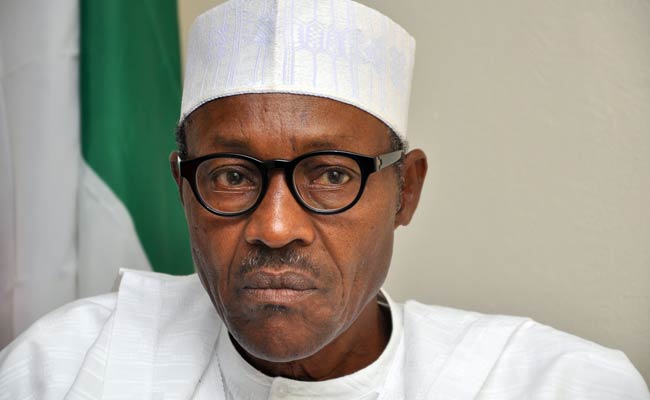 President Muhammadu Buhari
The President of the Federal Republic of Nigeria, Muhammadu Buhari, has countersigned the Minister of Finance, Mrs. Kemi Adeosun's proposal to ask for external loans at an interest rate of 1.25%,

Tectono Business Review

authoritatively reports.

The order day, the minister disclosed the idea to take long-term loans at a very low interest rate from the African Development Bank (AfDB), World Bank, China Exim Bank and other specific financial institutions across the world.


She said: "We have a very conservative borrowing programme, and we must borrow to construct rail – the rail we have now was done in the colonial era – and there has been really significant upgrade. We will borrow sustainably and conservatively to make sure we don't burden future generation."


In order to clear the air on the borrowing plan, Mrs. Adeosun clarified that her borrowing plan was clearly different from what obtained in the past where government borrowed to pay salaries, adding that the government would be borrowing to invest in infrastructure and generate additional revenue.


According to the presidency, the borrowing plan was awaiting the approval of the National Assembly. Apart from the concessional loans, the Federal Government said it would tap into the Eurobond market in "due course", to seek funding for healthcare, mining, power and agriculture.
The 2016 budget, with an expansionary outlook, has a deficit in excess of N3 trillion, which the Federal Government intends to use to stem both internal and external borrowing. With Nigeria in recession, the Ministry of Finance and the Presidency are working hand-in-hand to revamp the economy in the shortest possible time.


Mrs. Adeosun stated that much of the external borrowing would be devoted to provision of infrastructure including rail, power, road and health to booast government diversification agenda.
Recall that recently the government awarded the China Civil Engineering Construction Corporation (CCECC) a $1.68 billion contract to upgrade and modernise the Kano-Kaduna segment of the Lagos-Kano rail line.


In context, the rail line would move as fast as travelling from Lagos to Ibadan in 48 minutes and is expected to be faster than the Kaduna-Abuja rail line. CCECC also signed a contract worth $3.4 billion for the construction of the Calabar-Port Harcourt Segment 1, which aims to extend the rail line between Calabar and Port Harcourt to Onne Deep Seaport. The Abuja-Kaduna rail line was delivered on July 13, 2016, while the Lagos-Ibadan segment remain uncompleted.


The immediate past Governor of Rivers State and current Minister of Transportation, Rt. Hon. Rotimi Amaechi, said the newly signed projects would be concluded in two years. On Friday, CCECC said the project would be concluded in 36 months (three years), contradicting Amaechi's position. The same Chinese firm also announced it won the $1.851 billion Kano city light rail project.