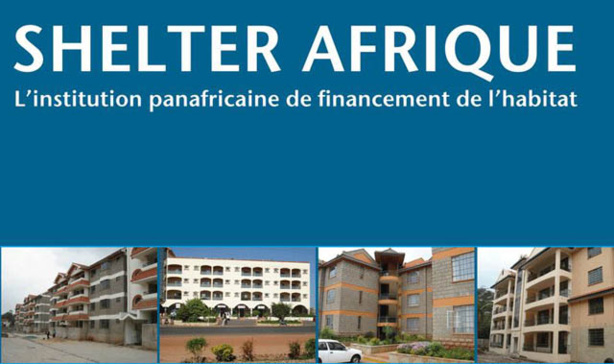 Shelter Afrique
, a Pan-African finance institution has officially entered into an agreement with the Ivorian government to begin operations for Francophone West and Central Africa.
A press release says Shelter Afrique signed a host agreement in Abidjan on November 10, 2016 and the ceremony was attended by senior management of the financier and the Minster of Foreign Affairs for Ivory Coast.
The Managing Director of Shelter Afrique, Mr. James Mugerwa, commended the Ivorian government for always being a willing partner, noting that Shelter Afrique had successfully hosted its Annual General Meeting in Abidjan in 2014.
He was cited as saying that,
"It was not incidental that Shelter Afrique chose Abidjan as its location. Over the last two years, we have drafted and entered into a new strategy cycle for the years 2015-2020, a strategy that rests largely on three key pillars, re-consolidation; growth & diversification and social impact and market relevance. One of key activities is setting up regional offices and getting closer to the market.
"Our choice of Ivory Coast is a reflection of the central role this country and market plays in our strategy, and is our acknowledgment of the burgeoning economic strides the government has made. It is also an acknowledgment of the good relations and cooperation that we have enjoyed and continue to enjoy with the government."
Shelter Afrique's choice to locate its francophone business in Abidjan coincides with recent IMF reports that pin the West African nation as the fastest growing in Africa, the release noted. This growth which was spurred on by a return to political stability following a period of conflict, an uptick in infrastructure spending and a burgeoning middle-class is making the country a prime location for investment.
It noted further that Shelter Afrique has plans to open another regional office in Lusaka, Zambia bringing the total to three outposts, and also mentioned a plan to launch the regional office at a later time.
The Minister of Foreign Affairs, Mr. Abdallah Albert Toikeusse Mabri, who spoke on behalf of the government, assured Shelter Afrique of continued government support and encouraged them to begin to view Ivory Coast as an extension of their corporate presence.
It is anticipated that the Abidjan office will serve Ivory Coast, Senegal, Mali, Mauritania, Burkina Faso, Congo DRC, Guinea Conakry, the release said. (Ghana Business News)