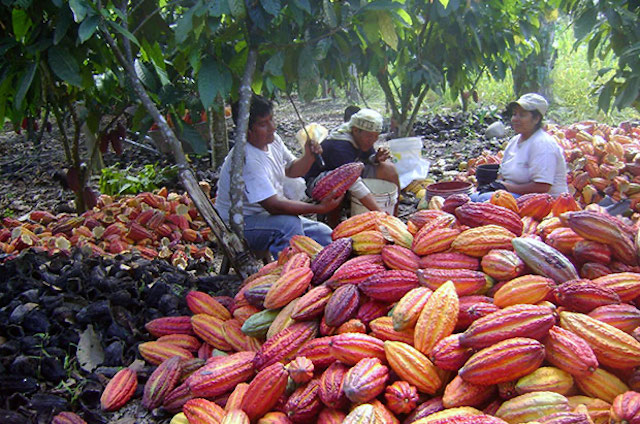 Rivers/Bayelsa Shippers Association (RIBASA)
has charged states in Nigeria with the comparative advantage in cocoa production to build up effort towards boosting production of the cash crop. http://www.tectono-business.com/2016/02/contemporary-step-by-step-guide-to.html
The Chairman of RIBASA, Offon Udoffia, in a statement recently in Abuja, said that increased cocoa production would increase the Internally Generated Revenue (IGR) of the states concerned. He said cocoa has the capacity to rescue states from deficit and it was imperative for them to galvanise their economic policies for self-sufficiency.
In Udoffia's own words:

"Ondo, Akwa-Ibom, Cross River, Edo and other cocoa producing states should invest more in cocoa production. These states stand the chance of driving viable economy derived from cocoa export than others."
Citing Mataysia, Udoffia said that agriculture had the capacity to grow the Nigerian economy, adding that investment in cocoa would not only rescue the states from economic insolvency, but would also create jobs for the unemployed youth.
Have you heard this? Many Nigerian exporters have been defrauded of huge amount of money in the process of exporting commodities to foreign countries. Do you know why? They were not trained on export operations, management, documentations and the best methods of payment in export trade. This is terrible!!! Nigerians cannot continue to lose money to foreigners in the course of export business. Exporters, why don't you get a practical manual that teaches the stages of export trade from processing and packaging of commodities to receipt of payment by the foreign buyers. It teaches export operations, export management, export documentations and methods of payment in export trade? It is a contemporary step-by-step guide to export trade. It tells all the contemporary dynamics in export trade. To get it, click on the link below: