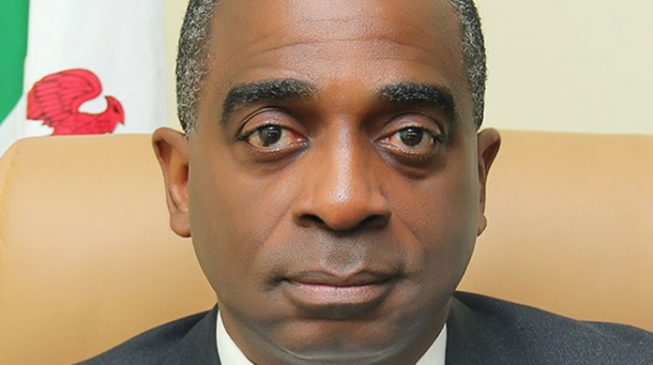 Olusegun Awolowo, CEO, NEPC
Nigeria is capable of generating N5 trillion from mining and solid mineral exportation,
Nigerian Export Promotion Council (NEPC)
has disclosed.
http://www.tectono-business.com/2016/02/contemporary-step-by-step-guide-to.html
The agency, however, lamented that the country is not among the top ten exporters of gemstone in Africa despite that it has enormous potential in about 34 different mineral items.
Awolowo, who was represented by the deputy director, Production, Samuel Oyeyipo, added that the Economic Recovery and Growth Plan (ERGP) and the 2017 annual budget clearly recognised the enormous potential of solid mineral sector and the capability of Nigeria generating at least N5 trillion annually from mining and exportation of Nigeria's solid mineral.
He said:

"Available record shows that Nigeria earned N62.2 billion from the solid minerals sector in 2015, an increase of 24 percent on the N55.8 billion earned from the sector in 2014, based on yearly report of Nigeria Extractive Industries Transparency Initiative (NEITI).
"Similarly, according to figures published by the International Trade Centre (ITC), Geneva, in 2015, world gemstone export was put at $132.6 billion, out of which African countries exported $11.3 billion worth of gemstones. The top ten leading African exporters were Botswana, South Africa, Angola, Lesotho, Democratic Republic of Congo, Zimbabwe, Sierra Lone, Mauritius, Namibia and Tanzania. Regrettably, as listed above, Nigeria is not among the top ten."
(Leadership)
Have you heard this? Many Nigerian exporters have been defrauded of huge amount of money in the process of exporting commodities to foreign countries. Do you know why? They were not trained on export operations, management, documentations and the best methods of payment in export trade. This is terrible!!! Nigerians cannot continue to lose money to foreigners in the course of export business. Exporters, why don't you get a practical manual that teaches the stages of export trade from processing and packaging of commodities to receipt of payment by the foreign buyers. It teaches export operations, export management, export documentations and methods of payment in export trade? It is a contemporary step-by-step guide to export trade. It tells all the contemporary dynamics in export trade. To get it, click on the link below:
Hmmm!!! Folks, have you ever imagined how the financial status of your firm will be when more than 20,000 CEOs and other key decision makers of blue-chip corporations pay for your products and services or even give you very juicy deals. The link below will tell you more:
http://www.tectono-business.com/2015/07/tectono-business-review-in-conjunction_21.html