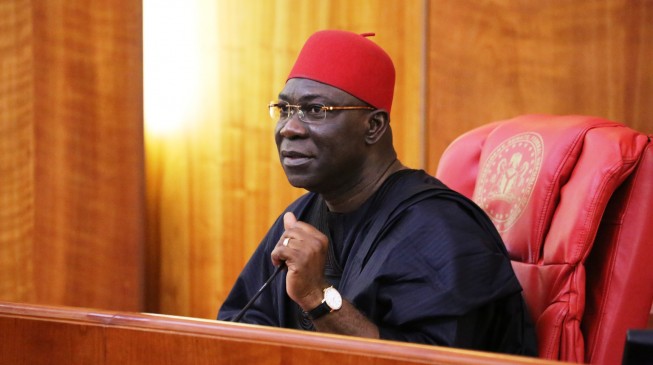 Professor Ike Ekweremadu
We felicitate with a courageous statesman, quintessential democrat and true nationalist,
on the 56th anniversary of his birth
Ikeoha, we admire your courage, dedication and commitment towards the unity, stability and development of our dear nation, most especially your unwavering stand in defense of democracy in Nigeria
Sir, we have always thanked God for his special goodness in your life. We can remember how you started as a chairman of Aninri Local Government Area and now you are the Deputy President of the Senate, Federal Republic of Nigeria and also a Professor in an American University. God really singled you out for blessing and promotion.
We are aware that your best is yet to come. Something keeps telling us that you will be the next Nigerian president of Ibo extraction. As we celebrate with you, we pray that God continue to bless, protect and guide you.
For:

Tectono Business Review
Have you heard this? Many Nigerian exporters have been defrauded of huge amount of money in the process of exporting commodities to foreign countries. Do you know why? They were not trained on export operations, management, documentations and the best methods of payment in export trade. This is terrible!!! Nigerians cannot continue to lose money to foreigners in the course of export business. Exporters, why don't you get a practical manual that teaches the stages of export trade from processing and packaging of commodities to receipt of payment by the foreign buyers. It teaches export operations, export management, export documentations and methods of payment in export trade? It is a contemporary step-by-step guide to export trade. It tells all the contemporary dynamics in export trade. To get it, click on the link below: