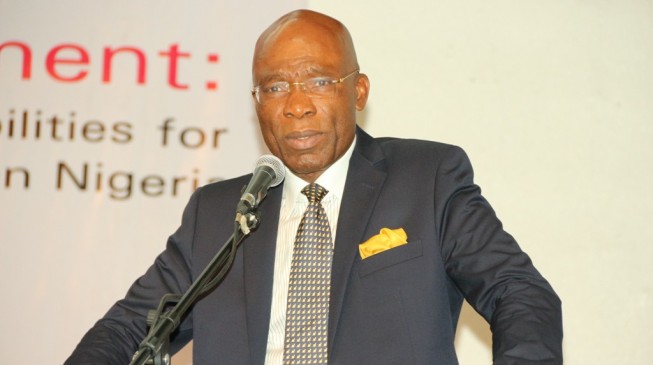 Leo Stan Ekeh, GCEO, zinox Group
Tectono Business Review
gathered that the Group CEO, Zinox Group, Leo Stan Eke, Group CEO, Interswitch Group, Mitchelle Elegbe; Country Manager, Visa West Africa, Kemi Okunsanya; and Group Head, Digital Bank, Providus Bank, Frank Atat; and others are scheduled to speak at a forum

organised by the Nigerian Alumni Association of the Alliance Manchester Business School in Lagos. http://www.tectono-business.com/2016/02/contemporary-step-by-step-guide-to.html
Scheduled to hold on May 25 at ImpactHub, Gerrard Road, Ikoyi, Lagos, it has: "The Dynamics of Online Retailing in the 21st Century: A Case of Acquisition of Konga.com" as its theme.
The chairman of organizing committee, Mr. Ayo Adegboye, who spoke with newsmen at a cocktail in Lagos, said the event is to provide a platform for the alumni of the institution who have been impacting the country in various fronts to meet and work towards breaking fetters to business.
He added that the Association was established in Nigeria with over 150 members, saying that there is need to create awareness of the existence of the Association in Nigeria.
Have you heard this? Many Nigerian exporters have been defrauded of huge amount of money in the process of exporting commodities to foreign countries. Do you know why? They were not trained on export operations, management, documentations and the best methods of payment in export trade. This is terrible!!! Nigerians cannot continue to lose money to foreigners in the course of export business. Exporters, why don't you get a practical manual that teaches the stages of export trade from processing and packaging of commodities to receipt of payment by the foreign buyers. It teaches export operations, export management, export documentations and methods of payment in export trade? It is a contemporary step-by-step guide to export trade. It tells all the contemporary dynamics in export trade. To get it, click on the link below:
Hmmm!!! Folks, have you ever imagined how the financial status of your firm will be when more than 20,000 CEOs and other key decision makers of blue-chip corporations pay for your products and services or even give you very juicy deals. The link below will tell you more:
http://www.tectono-business.com/2015/07/tectono-business-review-in-conjunction_21.html