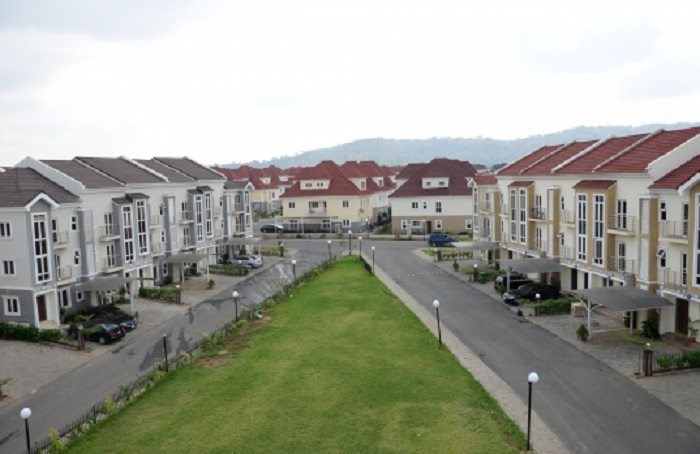 A foremost Estate De­veloper, Brains and Hammers, has disclosed that it would partner with Legend, an exclusive multi-media brand that offers Premium cable TV enter­tainment to equip over 3,000 houses in Abuja with future-proof fiber-to-the-home.

The agreement, it noted, is part of its efforts to revolutio­nize the real estate industry in Nigeria by delivering unique, beautiful, yet highly func­tional buildings that truly yield value for money.
A statement released by the Chief Managing Officer of Sub-Urban Fiber Company,
Gabriel Gab-Umoden
, on Tuesday said the partnership will open up a new world of possibilities for owners and residents of these properties. According to the release, a house can become a smart home through the 'Internet of Things' (IoT) where devic­es in the home are connected to the internet and are able to send and receive data.
the statement said:
"The Legend brand offer­ings are second to none in Ni­geria with a reliable network, superior entertainment and ancillary services all offered at price points that are acces­sible to a broad spectrum of the market. We have successfully rolled out our services to thousands of homes and sat­isfied customers and we are eager to deliver true broad­band to more Nigerian homes at such a large scale.

"The project commenced in October 2016 and will be swiftly rolled out in all Brains & Hammers estates across the Abuja metropolis. With this landmark achievement, fiber-optic connectivity will become part of the blueprint for estate developments in the country going forward as Nigeria looks to leap frog other developing nations in this regard.

"Brains & Hammers con­structs houses with only the utmost attention to detail, creating buildings and com­munities that become refer­ence points in the industry both for individual home­owners and the industry at large. Professionally, our aim is to be a benchmark for the entire residential construc­tion industry. We aim to be the real estate developer that other developers emulate both in terms of our actual end products and of our management and business approach." (Authority)