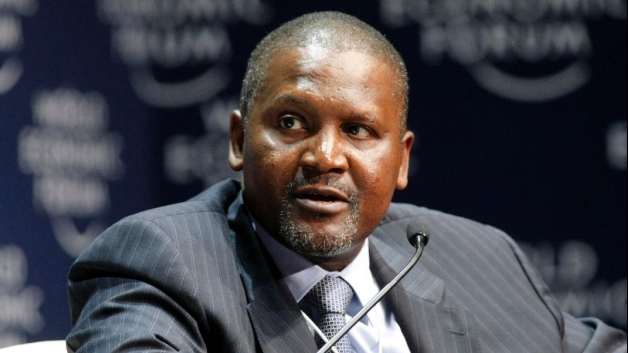 Alhaji Dr. Aliko Dangote, GCON, Chairman, Dangote Cement Plc
To further strengthen its pan-African operations, Dangote Cement Plc has concluded plans to commence production at its $300 million cement grinding plant in Congo this month.
At about 99 per cent completion rate, the company hopes to boost its production capacity by at least 1.5 million metric tonnes (MMT), to bring its total yearly manufacturing capacity to about 32 million tonnes.
According to the company, the completion of a new cement manufacturing line at Bouansa, Congo, brings it closer to its goal of being the major exporter of cement in the continent. The new plant is coming on the heels of the ongoing construction of a new 3 million MT capacity cement grinding plant in Cote D'ivoire.
The Plant Director for Congo Operations, Ganapathy Balasubramanian, while providing insights into the company's operations, explained that the factory, which costs CFA 133 billion or about $300 million, is expected to meet the nation's cement demand and cater for the export market in neighbouring countries within the region.
The project, which the Director said has aroused a lot of interest from both the government and people of Congo, is sitting on an 80-hectare land and is expected to strengthen the nation's economy.

"Satisfying the current demand of the construction market in general, saving foreign currency expenditure and generating employment opportunities, are some of the benefits of this project,"

he added.
When it commences operations, the 1.5 MMT capacity grinding plant will increase the total capacity of local cement production in the francophone nation and provide direct and indirect jobs for over 1,600 people from within the country and other neighbouring countries.
Also, Balasubramanian added that Dangote Cement will depend on an on-grid power system in meeting its energy needs, as 20 megawatts are being supplied from the national grid, stressing that the factory has a potential utilisation profile of 90 per cent when it commences operations.
As part of measures to improve quality of the product, Balasubramanian noted that the company is deploying automatic robot laboratory for quality test, adding the process will aid consistency and its ability to fulfil its obligations to consumers.
Similarly, he explained that sustainability measures have also been put in place through the completion of an Environmental Impact Assessment (EIA) exercise and protection of resources and people. Recall that the Dangote Group also recently announced that it will be building new cement plants in two Nigerian communities of Okpella, Edo state and Itori, Ogun state.
The forthcoming Nigerian plants are expected to add 12MMT per annum (mmtpa) to the company's current local output of 31.25mmtpa, raising it to a total 41.25mmtpa. Dangote Group Executive Director, Strategy, Projects and Portfolio Management, Devakumar Edwin, had explained that the Okpella plant will have two cement lines which will churn out 3mmtpa each, while the Itori plant will deliver approximately 3mmtpa from two production lines. Both plants are expected to come on stream within the next three years.
He explained that the company's expansion drive is targeted at expanding its spread nationwide, and reducing the transportation cost component of its operations. He added that the new investments will also lower the cost of production, bring about a future reduction in the price of cement, and generate employment opportunities for youths of the host communities. (Guardian)