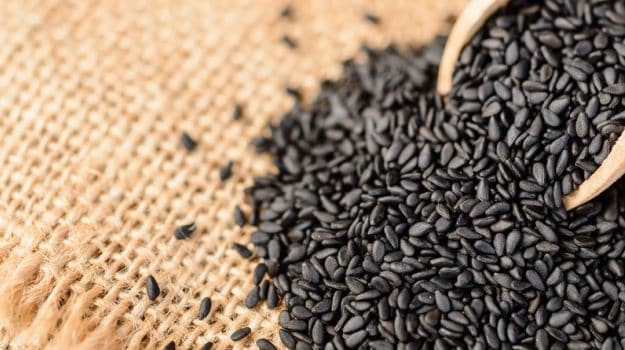 Wait a minute. Where are the exporters in Nigeria? Is it that you do not know the economic benefits of sesame seed export? Sesame seed is a highly nutritional produce with high investment value which can compete with revenue from oil and Nigeria. We do not know why it has been neglected and left in the hands of peasant farmers and semi-commercial agriculturists for many years.
The plant, which can grow in every state of the country, has the potential to generate about $4.69 billion in foreign exchange into government and farmers' coffers if given deserved attention and proper funding.
Nigerian's Sesame seed holds value for export and is currently in hot demand all over the world, owing to its many health benefits and nutritional content, including vitamins, minerals, natural oils and organic compounds, like calcium, iron, magnesium, phosphorous, manganese, copper, zinc, fibre, thiamin, vitamin B6, folate, protein and tryptophan.
As a high value cash crop sold with seed coat removed, sesame's prices are in the range of about $800 to $900 per tonne or more at the international market and the demand is high. Unfortunately many farmers are not tapping into the economic value of sesame production in Nigeria, as oil extracted from the seeds is better than every other oil.
Around the world, there are about 4.8 million tonnes of sesame seed produced. While Myanmar is the largest producer, India and China are the largest exporters. The largest importers of this seed are Japan, Canada, the United States, France, the Netherlands and Turkey, among others. But in Africa, Ethiopia is the largest exporter followed by Sudan.
We learnt that sesame seed is Nigeria's biggest agricultural produce exported to Japan. It is considered as one of the world's oldest oil seed crop that has the highest oil content than any other seed. A farmer may start with a hectare of land with investment of N60,000, which goes into payments for land preparation, seeds, fertiliser, planting and harvesting. With best practices, a hectare of land can produce between 1 and 1.5 tonnes of sesame seed and a hectare of land would require 4kg of seed, four bags of NPK and one bag of urea.
As a result of the drought-resistant nature of the plant, it thrives well in the Northern part of Nigeria, like Kano, Jigawa, Bauchi, Borno, Yobe, Adamawa, Taraba, Abuja and some parts of the West. It can also be grown in some parts of the South East and South South. It has been successfully grown in Ebonyi and Northern part of Cross River State while it is also grown in Delta State. According to the Federal Ministry of Agriculture and Rural Development, Nigeria's sesame production is put at 200,000 metric tonnes per hectare.
Jigawa
is the highest producer of sesame and stands in particular as well as the nation in general to benefit from sesame farming owing to the fact that Chinese farmers have begun to abandon the crop while India's production is hampered by erratic weather conditions. Sesame farmers in Nigeria have an advantage due to demand and supply mismatch, coupled with good pricing.
Our investigation revealed that a sesame farmer who started the business in Kano eight years ago is controlling about N8 billion. OLAM Farms made huge money from sesame farming and a private individual that is into it made a lot of money from sesame. As Nigeria explores opportunities to earn substantial foreign exchange through the non-oil export, sesame seed could play a vital role, as export figures between October and November 2016 show that the crop has high output potential.
The recent merchandise trade intensity index analysis released by Nigerian Bureau of Statistics (NBS) shows that sesame seed worth N6.46 billion was exported during the period, representing 39.4 per cent of agricultural exports between October and November 2016.
Stakeholders say export numbers are an indication that the sesame seed production has the capacity to grow and earn Nigeria huge foreign exchange and create hundreds of jobs as long as government draws a master plan for the sub-sector as it has done in rice. Sesame has a lot of potential. It has commercial, consumption and medicinal value and possesses huge export potential for foreign exchange.
Have you heard this? Many Nigerian exporters have been defrauded of huge amount of money in the process of exporting commodities to foreign countries. Do you know why? They were not trained on export operations, management, documentations and the best methods of payment in export trade. This is terrible!!! Nigerians cannot continue to lose money to foreigners in the course of export business. Exporters, why don't you get a practical manual that teaches the stages of export trade from processing and packaging of commodities to receipt of payment by the foreign buyers. It teaches export operations, export management, export documentations and methods of payment in export trade? It is a contemporary step-by-step guide to export trade. It tells all the contemporary dynamics in export trade. To get it, click on the link below: