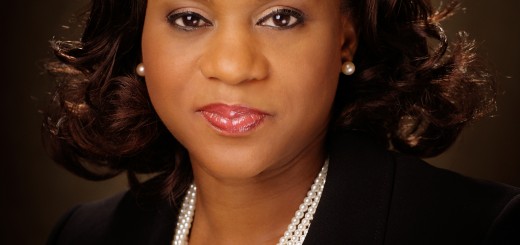 Mrs. Audrey Joe-Ezigbo
The most sought after business consultants, researchers and publishers,

Tectono Business Review

, gathered that an Executive Director and Co- Founder of Falcon Corporation Limited, Mrs. Audrey Joe-Ezigbo, has won the 2015 Nigerian NewsDirect Female Entrepreneur of the Year award.
The organizer of the annual award made it clear that it was instituted in recognition of high-growth entrepreneurs who have demonstrated excellence and extraordinary success in areas to include innovation, strong financial performance, business growth and impact in the communities where they operate.
Yes, Falcon Corporation Limited is a leading privately held, wholly indigenous company and member of the Falcon conglomerate, which holds a diverse portfolio of prime investments in Oil and Gas, Energy and Infrastructure, Real Estate and Construction.
While speaking on the award, Mrs. Joe-Ezigbo said:

"I cannot speak enough on the fact that women bring immeasurable tangible and intangible value to the world of business, and particularly at the executive levels of management. Every forward-looking business and country knows this and working purposefully to lessen gender divide".
According to her, Falcon Corporation's staff strength is constituted of women with about 65 percent as staffs and half of Falcon's management team; this same structure is also seen in the company's Board level.