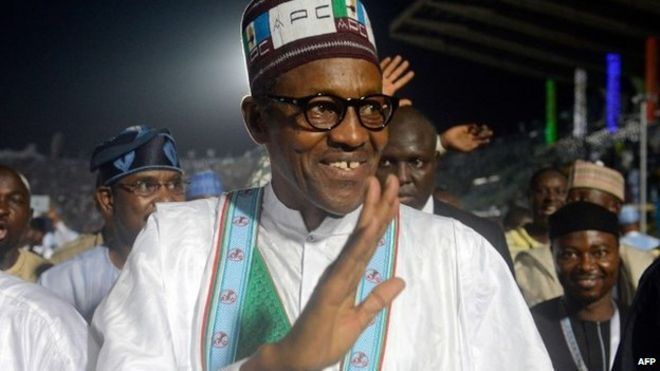 Muhammadu Buhari
In view of the necessity of diversifying the economy owing to drop in revenue from oil, the administration of President Muhammadu Buhari has pinpointed thirteen alternative products to serve as sources of revenue generation for the country.
The best-selling and most sought after online business news are articles publishers,

Tectono Business Review

, got to know this development when it was made known by the Managing Director of Nigeria's Export and Import (NEXIM) Bank, Mr. Roberts Orya, in Makurdi while speaking with journalists at the end of a three-day awareness workshop for North Central States on the prospects of diversification to non-oil sector economy.
According to Mr. Orya, the identification of 13 non-oil revenue sources became necessary for Nigeria to source for alternative ways of revenue generation following an ongoing fall in the prices of petroleum products at the international oil market.
He added:

"Under this arrangement, every state will have a particular product to focus on, but cumulatively, the government has identified 13 products and we are hoping that in the next 2 or 3 years, that will be the focus of the government. Part of the initiative is to ensure that government comes up with a policy of one state-one product, to bring a system where every state will be involved in deepening the non-oil sector. This is the area we intend to generate our revenue from; it is not the current situation where, 70 percent of our revenue is coming from oil."
Mr. Orya stated that Nigeria as the largest economy in Africa and one of the fastest growing economies in the world, could no longer afford to rely so heavily on crude oil, as the mainstay of her economy, hence the need for alternative measures. He added that as the trade policy bank of Nigerian government, has stopped the practice of financing the exportation of raw agricultural commodities to other nations and that such practice does not only encourage capital flight but also has the tendency to reduce jobs creation.