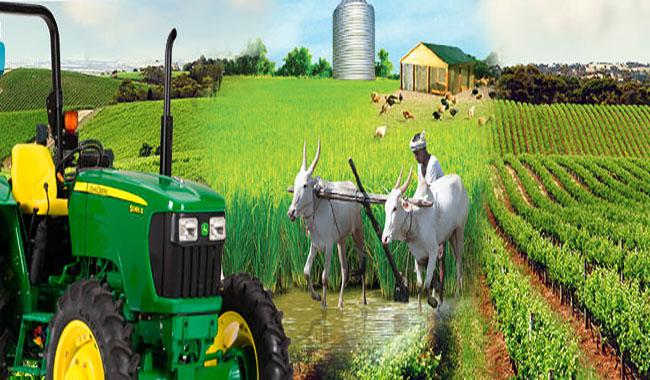 The nation's growth in Gross Domestic Product slowed to 1.95 per cent between January and March of this year due to weaker output from agriculture and other parts of the non-oil economy.
http://www.tectono-business.com/2016/02/contemporary-step-by-step-guide-to.html
According to a Bloomberg survey, the 1.95 per cent was less than the 2.6 per cent median estimate. The output of crude, which accounts for only about 10 per cent of the GDP,

but generates the bulk of government revenue, rose to two million barrels a day in the period, the most since the first quarter of 2016.
Hmmm!!! Folks, let us say the truth and shame the devil. Many Nigerian non-oil products exporters have been defrauded of huge amount of money in the process of exporting agricultural commodities and solid minerals to foreign countries. Do you know why? They were not trained on export operations, management, documentations and the best methods of payment in export trade. This is terrible!!! Nigerians cannot continue to lose money to foreigners in the course of export business. Exporters, would you like to keep on being scammed? Why don't you get a practical manual that explains the stages of export trade from processing and packaging of commodities to receipt of payment by the foreign buyers? It explains export operations, export management, export documentations and methods of payment in export trade? Yes, it is a contemporary step-by-step guide to export trade. It tells all the contemporary dynamics in export trade. To get it, click on the link below:
The GDP contracted in 2016 for the first time in a quarter century, as the price and output of oil plunged.
Lawmakers on May 17 approved a 2018 budget of N9.1tn ($25bn), the biggest yet, with money being earmarked for investments in roads, rail, ports and power. Nigeria's government insists the economy of Africa's biggest crude producer is on track to expand by 3.5 per cent this year due to increased oil revenue, even as growth missed expectations in the first quarter. http://www.tectono-business.com/2016/02/contemporary-step-by-step-guide-to.html
"There was a slowdown on seasonal effects, but what strikes you is that oil is big,"
the Special Economic Adviser to President Muhammadu Buhari, Adeyemi Dideolu, said on Wednesday in an interview in Abuja.
"It gives you the means by which you can actually ramp up growth because you're getting a bit more revenue; you're getting a bit more forex,"
he said.
The spending on capital projects will help spur growth, according to Dipeolu.

"Once the budget is signed, there will be economic activity just on the basis of implementation,"

he said. (Punch)
Have you heard this? Many Nigerian exporters have been defrauded of huge amount of money in the process of exporting commodities to foreign countries. Do you know why? They were not trained on export operations, management, documentations and the best methods of payment in export trade. This is terrible!!! Nigerians cannot continue to lose money to foreigners in the course of export business. Exporters, why don't you get a practical manual that teaches the stages of export trade from processing and packaging of commodities to receipt of payment by the foreign buyers. It teaches export operations, export management, export documentations and methods of payment in export trade? It is a contemporary step-by-step guide to export trade. It tells all the contemporary dynamics in export trade. To get it, click on the link below:
Hmmm!!! Folks, have you ever imagined how the financial status of your firm will be when more than 20,000 CEOs and other key decision makers of blue-chip corporations pay for your products and services or even give you very juicy deals. The link below will tell you more:
http://www.tectono-business.com/2015/07/tectono-business-review-in-conjunction_21.html